Allegiance: Heroic Predacon
Name: The Leader
Function: Temporal Guardian

Quote: "History will be kind to me, for I intend to write it."

Profile:
Once a loyal soldier of the Predacon forces in the Beast Wars, The LEADER rejected his commander and quit the war. Stranded on prehistoric Earth with full knowledge of the future, he became the planet's guardian. Whereas the Predacon leader Megatron and Tripredacus Agent Ravage tried to alter events at critical junctures in the timeline and effect large-scale changes, The LEADER'S methods are more subtle. He alters minor events over long stretches of time, thereby drawing no attention to himself or his plans. His final goals are unknown. While he certainly has his own secret agenda, it is also reasonable to assume that he has only the planet Earth's best interests at heart.

Abilities:
Rebuilt over the eons, The LEADER now posesses the body of a standard-issue Decepticon foot soldier...all the more useful for infiltrating secret Decepticon lairs. As such, he has the typical flying capabilities and weapons any ordinary Cybertronian-styled Decepticon seeker. He also possesses a seemingly inextingushable spark, perhaps due to interaction with a similar entity millenia before. He can easily survive damage and injuries that would kill a normal Cybertronian.

Weaknesses:
While the LEADER isn't stupid, he can be particularly naive and trusting at times. A being of sufficient cunning and persuasiveness can sway him.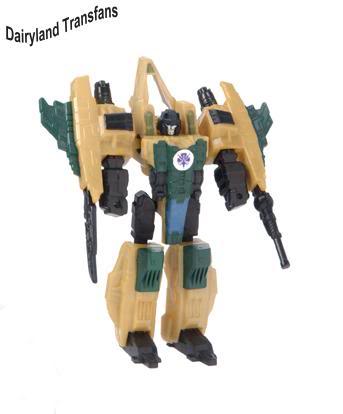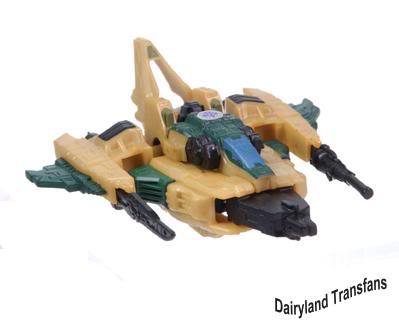 Carded
|
Back of Card