Dairycon 2008 Exclusives!




Spot and PlotHole


Allegiance: Dairycon
Name: Spot
Function: Protector

Quote: "Ensuring the Safety of the Universe is Job One."

Profile:
Originally Hotspot of Protectobot fame. Underwent the Maximal upgrade; choosing to downsize in return for increased power. The process went awry; the stalwart Autobot ended up a fraction of his normal size. Discraced, Hotspot changed his name and fled to the Midwest, to continue the fight where he would recieve the least amount of ridicule...

Abilities:
Original fireball cannons augmented with Blizzard bazooka, mounted in ladder assembly. Can freeze targets solid upon contact. New armor, when working, can stop nearly all forms of armor-piercing and electrochemical attack.

Weaknesses:
Will break down and cry when teased about his new look. Small childrens' taunts hurt him the most, as they normally love firetrucks otherwise. "You look smaller in person than in pictures," and "You're not a REAL fire truck...you're blue, and not big enough." Size matters.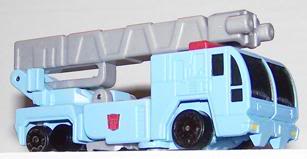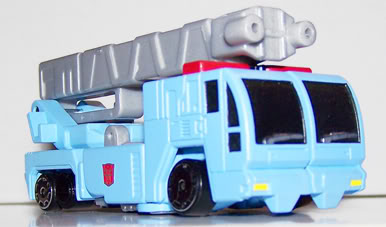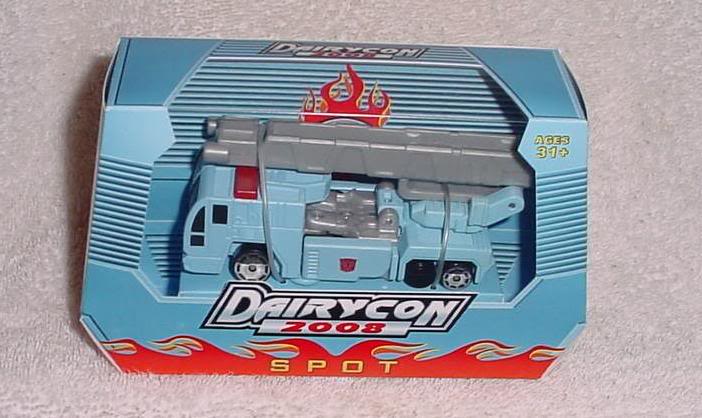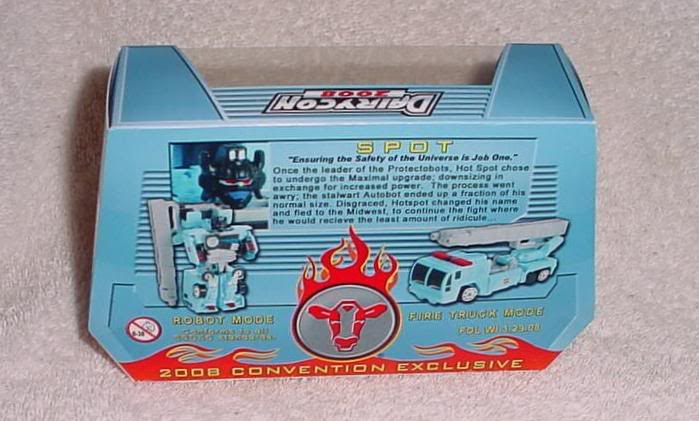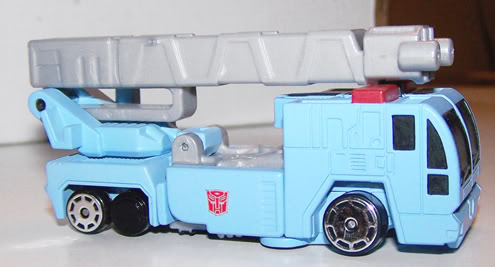 Notes: Yep. You want 'em, you got 'em. The Last Autobo, er, The Last Dairycon. :-) Talk about blowing your load. Obviously, 'Hotspot' and 'Autobot' belong to Hasbro, etc, this is merely for parody purposes, etc, etc. Spot was the Lucky Draw Limited Raffle Exclusive only available at Dairycon 2008. Only 5 were available at the convention. Some darn fine work. If you think this is great, you should read part 5 of the PlotHole saga, where it's revealed that Spot...oh, but I've already said too-much. ;-) The prototype for this character (spots and all) can be found here.

You really have to feel bad for the Dairycons. They don't seem to catch many breaks. :-) Between alcoholism, small stature, and general mental problems...