Allegiance:
Name: The Wintergreen Soldier
Function: Breath Freshener

Quote: "You won't chew me up and spit me out!"

Profile:
WINTERGREEN SOLDIER is a Great War veteran, a former officer, and the best friend of DAIRYCON VOLKS since they were forged. Conscripted and assigned to the Wreckers, his regiment was nearly wiped out in the Toxic Sludge Swamps of Cybertron.

WINTERGREEN SOLDIER was captured and experimented on by NEMESIS HEFFER, and later rescued by DAIRYCON VOLKS (who had become CAPTAIN AMERICAR during the BATTLE FOR BREW CITY.) Upon joining forces in the continuing war, WINTERGREEN SOLDIER and CAPTAIN AMERICAR won several key battles, avenging their fallen comrades and assembling key victories for the Dairycon cause.

Abilities:
Armed with his Doublemint barrelled Ice Breakers cannon, Extra long Trident, and his Bazooka he calls Big Red, WINTERGREEN SOLDIER will Cinnaburst onto the battlefield, in the air, on the sea, or on the Beachies alike and Excel into the fray to Eclipse the enemy's defenses, and send them into Orbit.

Weaknesses:
The she'bots all find him Bubbilicious, hampering his effectiveness in mixed combat. Heavy artillery can Dentyne his chassis. Frequent 'bouts of being offline has caused some memory gaps.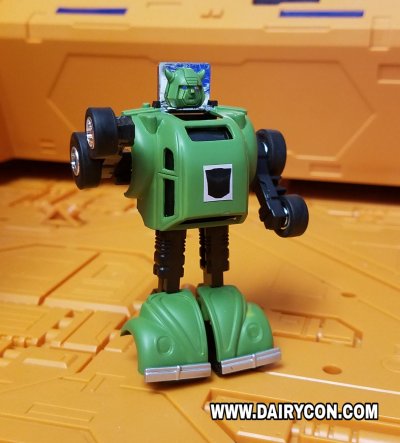 Alt Mode
|
Packaging