Notes: Uncle Whiskey Breath, the very first Dairycon Exclusive (see 2001) has been reissued for the 10th Anniversary! Referred to by insiders as a 'Pasteurized', or 'Dairycon Classics Reissue', Uncle comes with a number of the same accessories he was issued with years ago, as well as a few new surprises.

In the picture above, you will note the stylish brown packaging in-homage to the original. Inside that package are a number of items specific to Uncle whiskey Breath. We'll highlight the first of them here: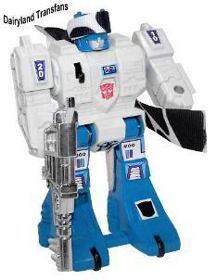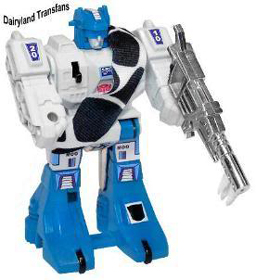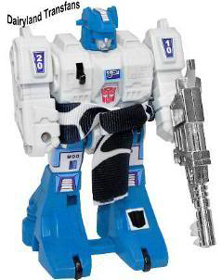 Improvements in the CLOAK OF COW now allow Uncle Whiskey Breath to alternate between many different modes, including the infamous 'Daniel Boone cap' mode!