Allegiance: Lego
Name: Dairybot
Function: Foil

Quote: "Back in my day, 'bots transformed into *Nothing!*. And that's the way we liked it!"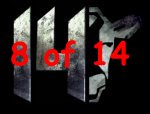 Profile:
Dairybot realizes something that the rest of the Target Moo-sters do not: that the Dairycon Universe, while seemingly healthy, is in actuality as fragile as two wet bricks tied together with tissue paper. One mistake will cause the entire thing to shatter and fall apart, and the Moo-niverse would be Ruined Forever.

Fortunately, there is hope. Dairybot has resolved to remain ever vigilant against something that could Ruin Dairycon Forever, and will call out a warning if he sees anything that could potentially do so. This has resulted in him calling out a warning nearly every day.

Abilities:
Unlike most Target Moo-sters, Dairybot believes that Transformers should abandon all attempts at re-invention and instead stay in robot mode. In-theory, he transforms into a foot-powered Razor Scooter, though he has never done so. Dairybot carries everything he feels he could need in his backpack; tools, weapons, and spare parts for himself and the other Targetmoo-sters. Is never caught off-guard, because he *always* senses danger.

Weaknesses:
Dairybot refuses to transform into his altmode, thereby keeping him from bonding with (and powering up) the larger Dairycons; this renders him useless in battle. Since his altmode isn't weapon-based, the other Target moo-sters wonder why he's lumped in with them. Constant vigilance has worn his circuits to a nub. It won't be long before he simply snaps.