Allegiance: Dairycon
Name: Batttle Unicron
Function: Friendly Chaos Bringer

Quote: "Proceed on your way to Friendship!"

Profile:
Tampering with dark energy in his quest for more pony allies, My Little Ass-09 has brought a delightful Pony Chaos-Bringer into the Dairycon universe! Battle Unicron (Or, 'Unicron UniCorn, as she is sometimes known) has mischevious tendencies, to be sure, but as an adorable pony, she has a propensity for having fun, whether sharing the magic of friendship, or sometimes just reading a good book.

Abilities:
Using her sparkle powers, she can alter surrounding matter to create tools, weapons or even whole environments. On 'rare' occasions, she changes her hairstyle to give herself more "fabulosity." No one has the power to stand against it. Her greatest ability is in frustrating her dark counterpart, My Little Ass-09, and sowing chaos into his plans.

Weaknesses:
Battle Unicron has No known physical weaknesses, but her matter conversion uses vast amounts of her UniCorn powers. Overly self-conscious and eager to make new friends, so she add their names to her checklist.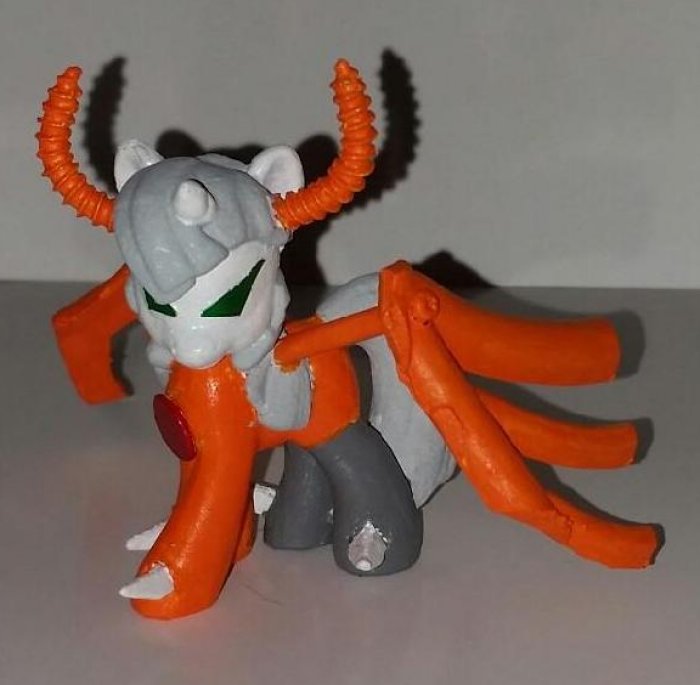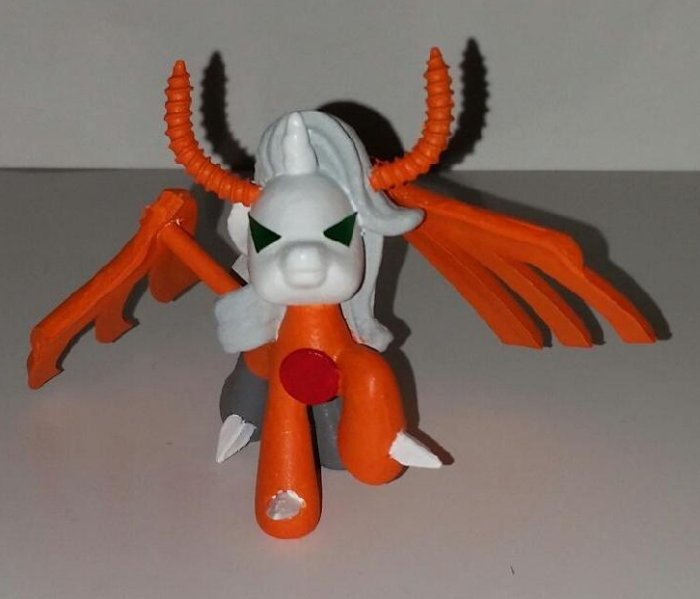 In Package