Allegiance: Estrela
Name: Knight Beat (Robot); Captain Roberto (Human Avatar)
Function: Human Robot Relations

Quote: "I really *am* More than Meets the Eye!"

Profile:
Stationed in Rio as an adjunct to the Brazilian Federal Highway Police. As a fellow 'Tranny', Knight Beat has fully embraced (and possibly misunderstood) the local culture. Enjoys the 24/7 party life. Often claims that as a Trannyformer, he's actually a car disguised as a robot; he will argue the difference publically and loudly when overfueled. Secretly a member of the Elite Squad. Hates that he was one of the first 'bots called when Roadkill disappeared from the dig site. Discovering that Roadkill had left the Rainforest and fled to the Dairyland with none other than The Malignus artifact, Knight Beat pursued her. Knowing The Malignus could spell doom for the entire world, Knight Beat must stop Roadkill and recover the artifact at all costs!

Abilities:
Knight Beat is Very proud of his Tranny. His transmission allows him to shift very quickly. His powerplant is paired perfectly with his tranny, allowing him unprecedented smoothness in shifting and acceleration. His Tranny converts to a double switchblade that cuts both ways, making it very effective in battle. On his off days, he battles BatMoo in Multiworld of Borecraft, usually beating him at the game (thus earning him his current knickname.) A no-nonsense type when gaming, though he has been known to break the rules to win.

"Released to international acclaim, 'MultiWorld of BoreCraft' (created by Ethan Zachary of Alternate Reality) entertains humans and Cybertronians alike. With hundreds of characters to choose from, the galaxy's most popular subscription-based multiplayer online role-playing game is at your fingertips! Join the epic conflict. Play as human, meta-human, or shape-changing robot. Create your own character, or play one of our popular preloads, such as NeoKnight, or Optimus Prime! Join today!"

Weaknesses:
Trying to support Tranny rights has angered the very people he wishes to engender himself to. As Transformers do not have genders, the confusion about conversion from one to the other for him only continues.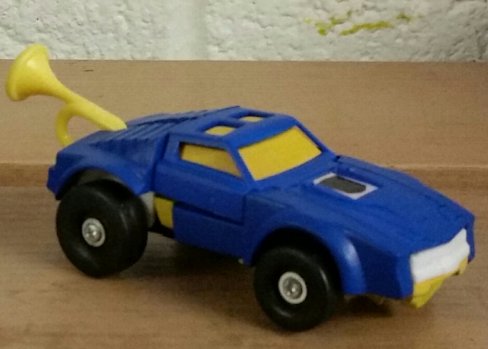 In Package