Allegiance: Dairycon
Name: Sin-DerSore
Function: Flamethrower

Quote: "Hellfire...and damnation."

Profile:
Former member of the Decepticon subgroup Firecons. Countless embarrassing defeats drove him to the Cyber Monastery, where he accepted Primus into his life.

Ordained into the Order, SINDERSORE now takes to the hills as a Cybertronian High Priest to preach about the End Times.

Abilities:
SIN-DERSORE incinerates everything in his path so others can find The Way home. Leaves a trail of charred ground wherever he goes. Equipped with fusion-powered butt flame that can be focused in a narrow stream or sprayed in a wide angle. Stores numerous weapons in his "Bible Belt".

Weaknesses:
Tends to backfire on his Target mooster partner in flamethrower mode. Still enjoys taking lava baths to soothe his aching joints. Hasn't learned that when you play with fire, you get burned.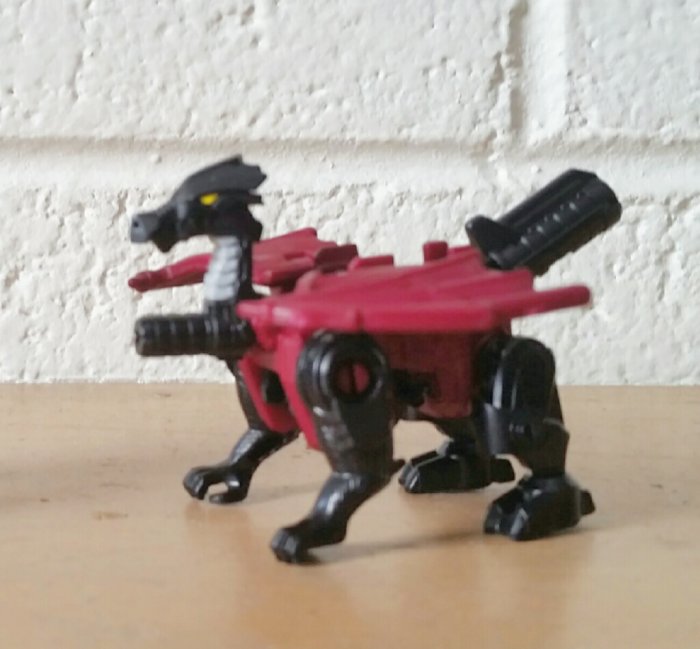 Weapon Mode | In Package | Combined with Gripes