Allegiance: Dairycon
Name: Ticker
Function: Medic

Quote: "My Touch is your Remedy."

Profile:
Until recently, TICKER was a medic on the Autobot colony world of Paradron. When the planet was destroyed to prevent it from falling into the hands of the Decepticons, she traveled to Earth instead of Cybertron to seek out her destiny. Now, she serves with a group of half-wits and drunks. Believes in healing a Transformers mind, not just their body. Has studied alongside such greats as Ratchet and First Aid. Combines the latest medical know-how with her own sometimes unproven methods. Occasionally partners with Scoot and Minerva for riskier Dairycon missions.

Abilities:
TICKER is a highly competent nurse and medic. While she is widely versed in standard medical care like her colleagues, she also tends to rely on more experimental procedures and new-age, or "faith" healing. This often leads her into disagreements with MINERVA regarding the best course of action to take. Her newly rebuilt body transforms into a Medical Evacuation shuttle. Rescue claws on the underside of shuttle retrieve fallen comrades off the battlefield. Shuttle is capable of achieving earth orbit.

Weaknesses:
Her compassion for the injured, be they friend or foe, can not only place her into danger, but lead to conflict with her allies. Her preference for more esoteric forms of medical care can sometimes place her patients in more danger than their injuries alone would.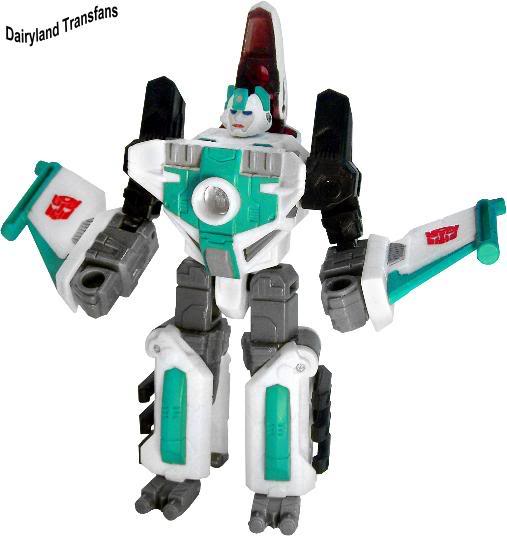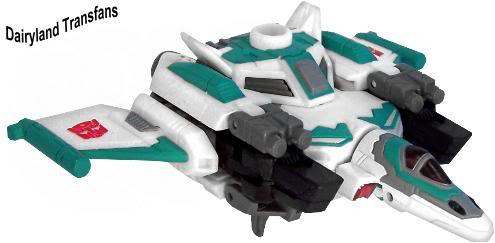 Packaged