Allegiance: Cybertron
Name: Pretender Convoy
Function: Dairycon Supreme Commander

Quote: "Freedom is the Right of All Sentient Beings."

Profile:
PRETENDER CONVOY is the largest, strongest, and wisest of the Dairycons. Feels his role is the protection of all life. If he were on Earth he would be a doctor, a mechanic, a scientist, and a warrior. But in the Dairycon Universe, there is no difference between these professions.

Throughout the years, CONVOY has had to change his appearance from time to time, in order to stay one step ahead of the Decepticons (and of-course, to keep himself in Prime fighting condition). This new disguise helps keep him incognito, while still allowing him an unprecedented increase in power.

Abilities:
PRETENDER CONVOY splits into two autonomous modules: 'Pete', the Outer shell/Combat deck; and CONVOY, the inner -robot/brain center known as Commander. CONVOY can operate his PRETENDER shell by remote over long distances, getting him into places where CONVOY can't normally travel. Having 'Pete' there is like being there himself.

When CONVOY is combined inside his armored shell, he is nigh-unstoppable. Equipped with a laser rifle and the Hat of Heroism. Outer shell can withstand even the heaviest of assault (though injury to one module can be felt by the other.)

Weaknesses:
If PRETENDER CONVOY could be said to have any weakness, it is his compassion and concern for others.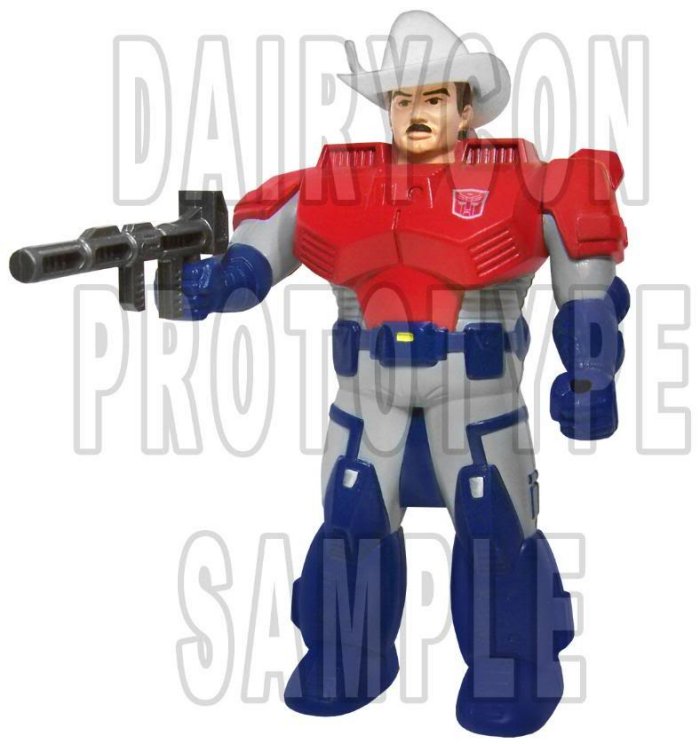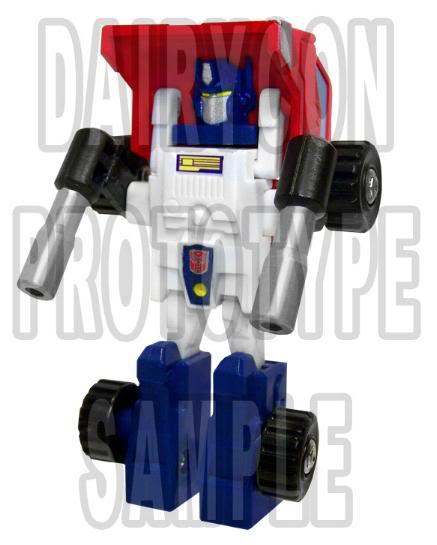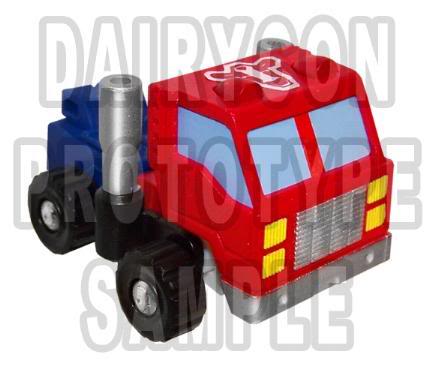 Boxed
|
Back of Box