Allegiance: Dairycon
Name: Awesum Possum
Function: Heroic Possum of Justice!

Quote: "Watch Out, Felonious Ferret! Awesum Possum is Here!"

Profile:
If Dairycons had nicknames, 'Lucky McLuck-Bot' would be his. Awesum Possum has the unique ability to have situations turn to his advantage... by simply being there. He always wins at gambling, always gets the girl, and rarely has to pull out his weapon, because, as he says, "luck is on my side" (whether it be an opponents' weapon malfunction, the enemy retreats, or the enemy suddenly just blows up...) High sense of fashion and popularity make him fun to be around. As he says, in his cheerful demeanor; "Life? It's always Awesum !"

Abilities:
Awesum Possum has the standard complement of weapons, but his greatest ability seems to be luck. The improbable happens around him. Weapons won't lock onto him, secured doors cheerfully open at his touch, and evil villains gleefully tell him their entire scheme before leaving the room. When not in battle, Awesum Possum retires to the Awesum Cave with his trusty sidekick, Rally Rhino.

Weaknesses:
Cupcakes. And porn. But not at the same time! He needs a paw free.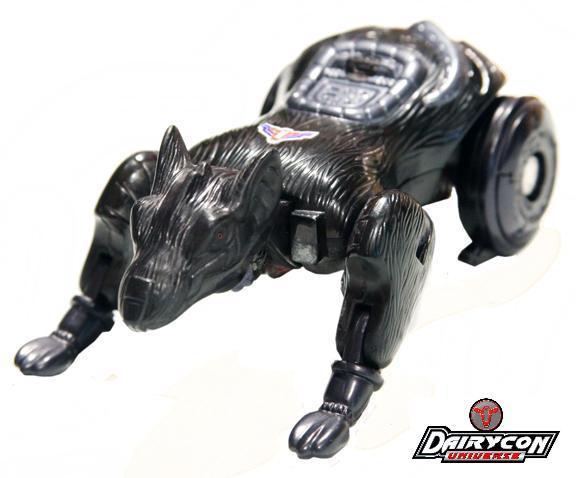 Robot Mode | In-Package