Allegiance: Dairycon
Name: WIPES
Function: Hitchhiker

Quote: "Go Hard or Go Home!"

Profile:
Long ago decided that a towel is the most useful thing anyone can carry. Though it hasnít stopped her from ending up in the far corner of the Dairycon Universe. Hangs out at Blackrocksí Wash and Roll with AGENT ORANGE, putting her signature accessory to good use. Often annoyed at FLUFFER; people mistake the two of them and then hit on her, which results in WIPES cutting off their combiner peg.

Abilities:
In robot mode, carries two mini fusion rail guns. Like her friend FLUFFER, has adaptive camouflage that quickly changes her color to match the terrain. Carries a sword from her pirate days and uses it often. Forms the Left Treasure Chest of Megatronia.

Weaknesses:
Does not have a light touch; will often scrape up customerís finishes, much to everyoneís chagrin.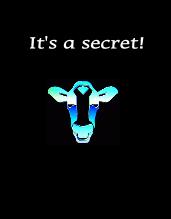 Alt Mode | In Package