Dairycon to Give Away even More of Those *#@! Card Sets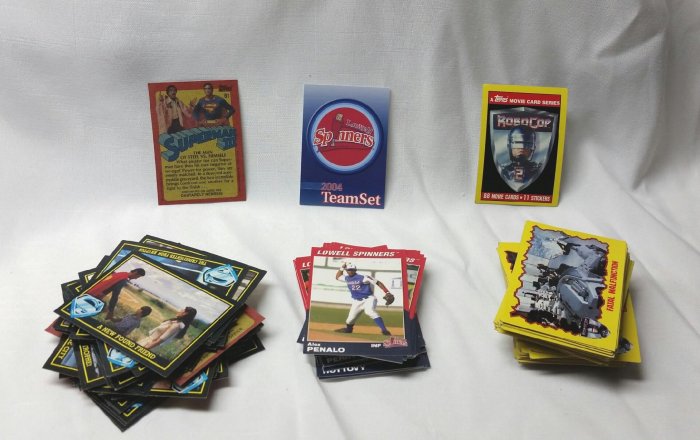 For those who like the idea of punishing people with Fondopoly, but don't want the hassle of having it all contained in one box, fear not! Here we have three card sets for you to win! A set of cards from the Superman III movie, The Robocop II Movie, and our personal favorite, a set of team cards from the 2004 Boston minor league set. Now you can scatter your fun across three different hobbies, as well as your kitchen floor! Only Dairycon would bring you this!

If you want to see your friend win such a painful prize, come to the show!