MOO 52 TO GIVE AWAY NEW 52!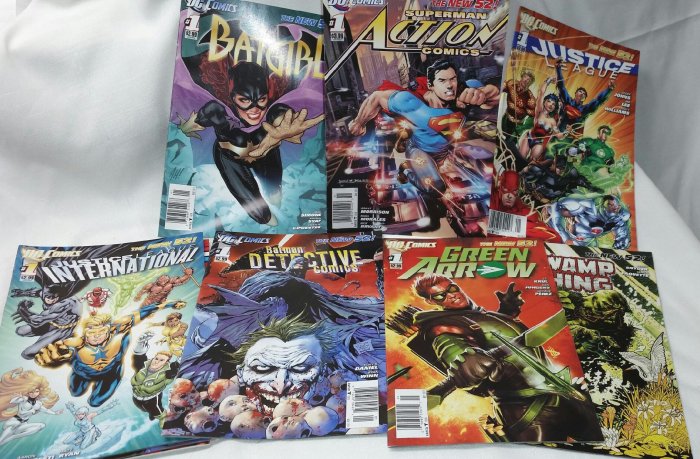 In what is being hailed as a shocking development, Dairycon will be giving away A STACK of DC's New 52 titles. You'll see issue#1 of each pictured here. Want to get in on the ground floor and see what the fuss is all about? Now's your chance!

You'll note that, all joking aside, the prizes seem to be ramping up slightly :-) We promise not to keep that kind of thing going - after all, Dairycon has a reputation to maintain!