Cards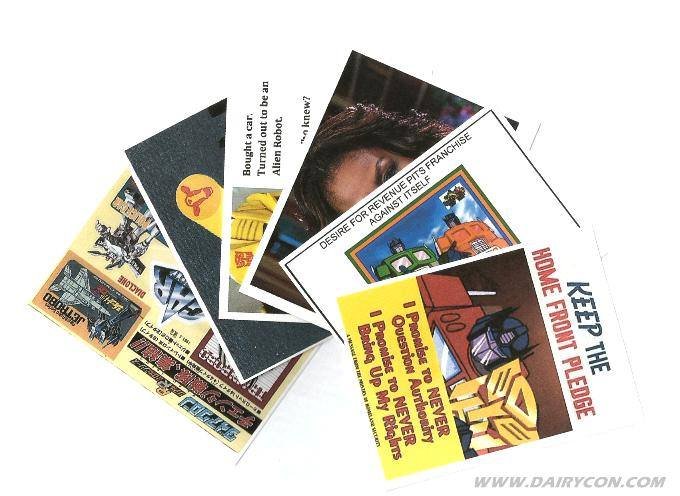 Dairycon to Give Away Crap At Other Conventions


For Immediate Release - Following on the Heels of, 'Dairycon to Give Away Other Conventions' Crap,' it has been learned that Dairycon will in-fact be giving away crap at other conventions.

A Spokesman for the show said, "Yea, we figured it was only fair. 6 trading cards, based on some of the posters you've seen so far (on facebook, and on the website.) There's a set of 5, with one *secret* one you haven't seen until now - the edge of it is juuuuust peeking out :-) These will be given away at TFcon over the weekend. If you can find us. Heh. Collect the whole set! Look forward to seeing a lot of you. It's been years. I may not get to purchase a single toy, but I can at least say a quick hello to old friends - and litter your space with stuff."